BBC World News
The Doha Debates are broadcast on BBC World News.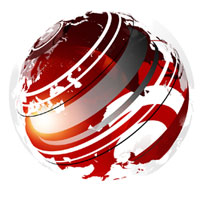 ,
The Doha Debates have been broadcast on BBC World News since January 2005. The 24-hour channel is commercially funded, dedicated to news and information and broadcast in English to more than 200 countries.

Available in nearly 300 million homes, it has the largest audience of any BBC television service.

The BBC purchases a licence from Qatar Foundation, which gives it first broadcast rights for the Debates.